I Spy With My Little Eye…Bryce Harper Holding a Chandler Bat on the Sports Illustrated Cover!!!
Bryce Harper Is Very Jacked on the Sports Illustrated Baseball Preview Cover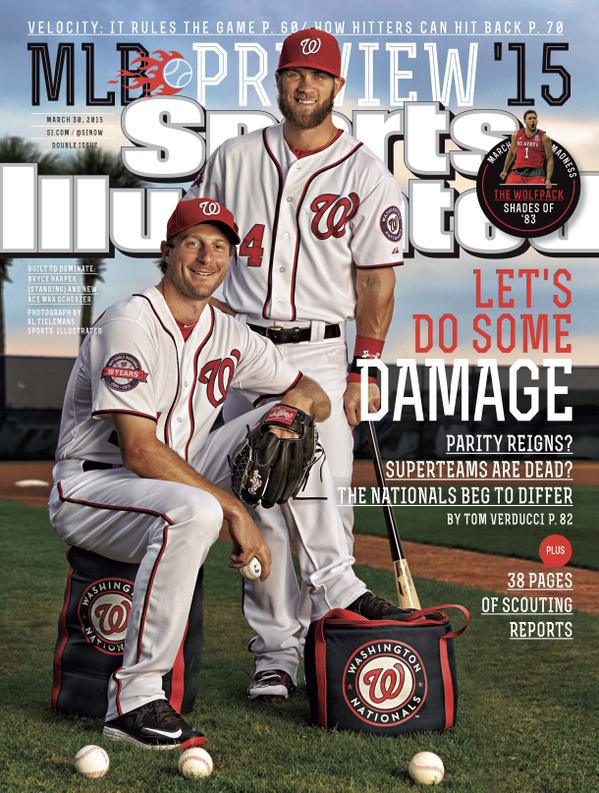 Bryce Harper and Max Scherzer adorn the cover of the Sports Illustrated baseball preview this year. More specifically, Bryce Harper's Hulk Hogan-level left forearm graces one of the magazine's four different regional covers — the Indians, Mariners and Royals are on the others. (Cleveland is SI's pick to win the World Series, which would be the team's first since 1948, if you care about such things.)
I'd say with every bit of sincerity that this photo is proof Harper is going to hit 123 home runs this year, possibly more! Write it down in pen.
What a time to be alive and play baseball.
---