Venture Capital's Bold Move into Population Health
Two years ago, Raul Jain joined forces with a friend and others to create TowerView Health, a low-tech prescription management service. Now, the four founders were just named to the Forbes "30 Under 30" list.
Startups like TowerView, which offer practical solutions for managing populations, are attracting serious investor interest. Global population health management as an industry is expected to grow to $31.6 billion by 2020.
Venture capital firms are chasing that growth. Rock Health reported last week that nearly $200 million was invested in population health management start-ups last year. This makes population health one of the top six fields in healthcare attracting new money. Overall investment fell slightly to $4.2 billion in 2016, down from a record $4.6 billion invested the previous year.
The term population health has different meanings in different settings. Most major health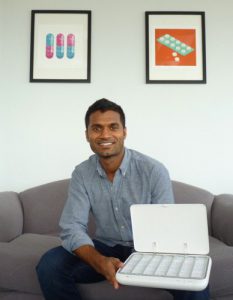 systems and insurers see it as managing the healthcare of large groups of people to ensure they are getting care at the right time in the appropriate setting. Thus, hundreds of companies have begun to provide the data analytics and software tools to help hospitals, physicians and insurers manage that care.
Specifically, TowerView Health arranges with a patient's pharmacy to receive a 28-slot medication tray of their daily medications that lasts a week. The pre-sorted tray is then put in a cellular-connected pillbox that senses when a patient misses their medications. It sends a text, phone and in-box reminder to patients, loved ones and case managers. TowerView also handles the prescription refills.
Read the full article in Modern Healthcare. 
---