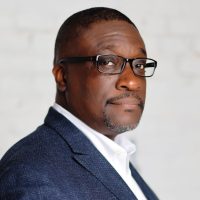 LeRoy Jones
Chief Executive Officer, EREflow
LeRoy Jones (Lee) is the CEO of EREflow, a business growth specialist which drives clients from stagnation to aggressive growth through unique programs tailored to a business' stage of life. EREflow is a cross-industry consultancy, with particular emphasis on technology-product management and sales strategies.
Prior to founding EREflow, Lee founded and operated GSI Health, a software-as-a-service platform servicing the healthcare industry in population-health management, interoperability and digital health. As CEO, he drove innovation in healthcare IT to create a world in which data-driven technology optimizes care delivery, and ultimately makes patients healthier. Lee has helped develop architectures and operational models for healthcare information exchange, and has contributed to many federal programs and industry initiatives that establish standards and shape the future of healthcare IT. Under his leadership, GSI Health has pioneered working models for effective collaboration in community-based care delivery and become an industry leader in population health management solutions. These industry achievements were mirrored by business achievements such as being listed as one of America's fastest growing companies on the INC 5000 list for three consecutive years.
In October 2019, after leading GSI Health for 16 years, Lee sold his company to Medecision, a leading solution provider in care-management and related technologies, providing a successful exit and return for all founders and investors.
Lee holds an M.S. in Engineering in the Management of Technology jointly from The Wharton School and the School of Engineering and Applied Science at the University of Pennsylvania, and a B.S. in Computer Science from Carnegie Mellon University.