Kathie Jordan Joins Ben Franklin To Lead Healthcare Investment Group
Contact:
Jason Bannon, Ben Franklin
jason.bannon@sep.benfranklin.org 
Jordan to lead established team to continue growth of the Philadelphia region's emerging healthcare ventures 
PHILADELPHIA—April 26, 2023—Ben Franklin Technology Partners of Southeastern Pennsylvania (Ben Franklin) announces that Kathie Jordan, Ph.D. has joined the organization as Managing Director of its Healthcare Investment Group. Jordan brings a blend of portfolio management and strategic planning expertise to the Ben Franklin team, spanning a broad range of healthcare technologies.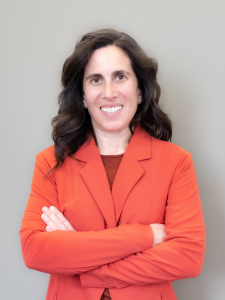 Jordan previously led the Coulter-Drexel Translational Research Partnership, an endowed non-dilutive fund with a portfolio of 70+ technologies, ranging from small molecule therapeutics to medical devices and diagnostics, turning the program from a 3x to 33x leverage of funds invested relative to follow-on funding for further commercialization of portfolio technologies. Prior to joining Drexel, she was the Director of the Coulter program at the University of Washington, where she also worked in the technology transfer office. She has a Ph.D. in Molecular and Cellular Biology from the University of Washington and a BS in Biology with honors from Haverford College. 
"We knew that finding the right person for this role was critical both for Ben and the region's emerging companies," said Scott Nissenbaum, President and CEO of Ben Franklin. "With Kathie's strategic capabilities, her care for local and national institutional relationships, and her ability to mentor the growth of nascent enterprises, our future looks bright." 
"The reputation of Ben Franklin's support for life sciences innovation in this region makes me thrilled to join this team," said Jordan. "Given the tremendous track record of the organization, I look forward to working with our emerging healthcare-focused companies as we continue to drive our region's growth through innovation."
### 
ABOUT BEN FRANKLIN TECHNOLOGY PARTNERS OF SOUTHEASTERN PENNSYLVANIA 
Ben Franklin Technology Partners of Southeastern Pennsylvania (Ben Franklin) is the Philadelphia region's Partners with a Purpose. Nationally ranked among the most active seed and early-stage investors, Ben Franklin helps high-growth innovative enterprises plant and nurture their roots, creating both immediate connections and lasting economic growth. The nonprofit has supported more than 2,000 companies to deliver an impact of more than $5 billion and 32,000 jobs in the Philadelphia region. Whether in tech, life sciences, manufacturing, or industries and breakthroughs yet discovered, Ben Franklin works to raise the community of innovation higher, to benefit present and future generations of Pennsylvanians. Visit us at www.partnerswithapurpose.org, or follow us at @bftp_sep. 
---