First Friday: Lab in Your Pocket

What secrets lie in your DNA?
Not too long ago you needed a 20-pound machine like the Model 480 DNA Thermal Cycler to find out. Now DNA analysis has come to your pocket in the form of a platform that runs off of your smartphone.
Date: May 1, 2015
Time: 5:00PM to 8:00PM
Location: Chemical Heritage Foundation, 315 Chestnut Street, Philadelphia, PA 19106
Event Type: Open to the Public
Fee: Free
RSVP Online: No Registration Required
Join us for a fun evening with cofounder and biology lead of Biomeme, Jesse vanWestrienen, where we'll get the inside scoop on genetic coding and give you a chance to get hands-on with a lab that fits in your pocket!
About Biomeme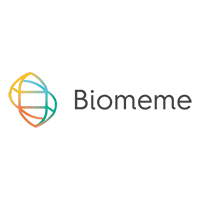 Biomeme is the first platform for personal DNA analysis anywhere. With no experience or lab equipment you can perform private, lab-grade tests to better understand yourself and your world: seek out mutations in your genome, microbes in your biomes, infectious diseases, and more. This cutting-edge, hand-held platform performs to the gold standard used by the world's most advanced central labs but runs off the smartphone in your pocket.
---