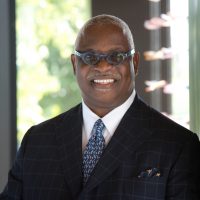 Osagie Imasogie
Senior Managing Partner & Founder, PIPV Capital
Osagie Imasogie has over 30 years of experience in the field of law, finance, business management, healthcare and the pharmaceutical industry. He is a co-founder and the Senior Managing Partner of PIPV Capital, a Private Equity Firm that is focused on the Life Sciences vertical. Prior to co-founding PIPV Capital, Osagie conceptualized and established GlaxoSmithKline Ventures and was its founding Vice President.
Osagie has held senior legal, commercial and R&D positions within pharmaceutical companies such as GSK, SmithKline, DuPont Merck and Endo. Osagie has also been a Price Waterhouse Corporate Finance Partner as well as an attorney with a leading US Law Firm.
Osagie is a serial entrepreneur and investor. He serves as Chairman and Founder of Ilera Therapeutics and a number of other pharmaceutical and biotech companies. In addition, he serves on the Board of several financial institutions such as FS-KKR (NYSE: FSK), Haverford Trust and StoneRidge Investments.