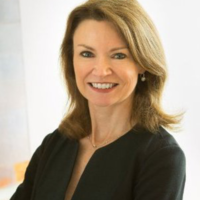 Mimi Drake
Co-CEO, Permit Capital Advisors
Mimi Drake serves as Co-Chief Executive Officer of Permit Capital Advisors, LLC. She is responsible for strategic planning and business development and contributes to the sourcing and evaluation of managers and investment opportunities.
For six years prior to joining Permit Capital Advisors, LLC, Mimi served as the Chief Operating Officer and Chief Financial Officer of Defiance Asset Management, LLC. She was responsible for the strategic planning, financial management, marketing, client service, legal, and human resources aspects of the firm, and she also served on the risk management committee. Mimi built the firm from $23 million in assets under management to a peak of $580 million in assets. Prior to joining Defiance, Mimi was the Chief Operating Officer of Schlarbaum Capital Management. Mimi was previously a Vice President at InvestorForce where she managed the Altvest hedge fund database business. Earlier in her career, she spent five years at Miller Anderson & Sherrerd/ Morgan Stanley Institutional Asset Management, where she worked on both the marketing/client service and portfolio management sides of the business.
Mimi received her M.B.A. in Finance from The Wharton School at the University of Pennsylvania in 1995 and her B.A. in Economics from Trinity College (cum laude) in 1990. She attended Harvard University's Radcliffe Publishing Course in 1990 and spent three years in magazine publishing prior to Wharton. Mimi serves on the Board of Trustees at The Shipley School, Episcopal Community Services, The American Friends of the Royal Foundation of the Duke and Duchess of Cambridge and Prince Harry, Drexel University's Council for Energy and The Environment and the Board of Directors of the 100 Women in Hedge Funds Association and Foundation (a global organization with over 13,000 members), where she recently served as Chair of the Board.