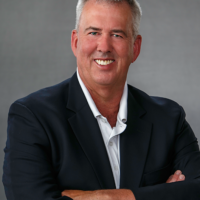 Mark de Grandpre, Ph.D.
Portfolio Executive
Mark de Grandpre, Ph.D. is Portfolio Executive for Ben Franklin. Dr. de Grandpre has over twenty years of experience with innovative business and technology development. He is responsible for a portfolio of over thirty early-stage physical science companies in the region, and for identifying new investment opportunities. Dr. de Grandpre manages Ben Franklin's Alternative Energy and Clean Technology company portfolio and has significantly improved deal flow and enhanced portfolio quality since he joined the team in 2006.
Previously, Dr. de Grandpre was Director of Technology and New Business Development for Polysciences Inc., a privately held specialty materials company headquartered in Warrington, PA. Throughout his career, Dr. de Grandpre has also worked for Rohm and Haas Company as Director of Corporate Development: Licensing, as well as numerous other positions within the company and in joint ventures.
215-972-6700 x3008
mark@sep.benfranklin.org