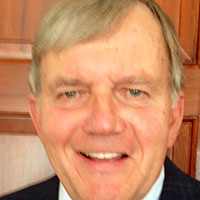 Kenneth G. Lawrence
Board Corporate Treasurer / (Former) Chairman PECO Energy Company
Kenneth G. Lawrence retired in 2006 as Chairman of PECO Energy Company, which is the regulated electric and gas transmission and distribution company in Philadelphia and southeastern Pennsylvania with 1.5 million electric customers and 500,000 gas customers.
In 2000 the merger of PECO Energy Company and Chicago's Unicom Corporation created Exelon Corporation, the nation's largest electric utility. At that time Lawrence served as Senior Vice President of Exelon and President and Chief Operating Officer of Exelon Energy Delivery. He had been with PECO since 1969 and previously held numerous leadership positions including Chief Financial Officer before becoming President of PECO Energy in 1998.
Lawrence was a leader in bringing together the merged energy delivery businesses within Exelon which included $10 billion in revenue and over 10,000 employees. He was a recognized leader in responding to the challenges of utility competition with the development of a comprehensive Customer Choice Program to address the challenges of deregulation in Pennsylvania. He was also responsible for the nation's largest commitment to Automatic Meter Reading (AMR) technology.
Mr. Lawrence is an active real estate investor and a board member of Ben Franklin Technology Partners. He has received numerous awards from a wide variety of civic, social service and community organizations.
Mr. Lawrence received a BS degree in Engineering from Cornell University and an MBA from Widener University. He also completed executive development programs at the Darden School of the University of Virginia and at the Massachusetts Institute of Technology. He lives in the Philadelphia area with his wife, Molly.