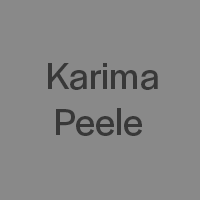 Karima Peele
Contract Accountant
Karima Peele is Ben Franklin's Contract Accountant supporting the finance department. She assists with annual financial audits, manages and provides external reporting by funding source, monitors and reports on grant and contract compliance and works with the other departments to ensure grant compliance. She also prepares funding applications and proposal budgets.
Karima has a Master's in Business Administration (MBA) from Rosemont College and a Bachelor of Science in Accounting from the University of Phoenix.
In her spare time, she enjoys time with her family and friends.
215-972-6700 x3268
karima@sep.benfranklin.org