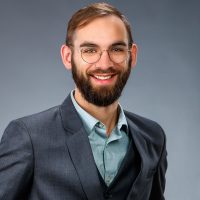 Josiah Richetti
Portfolio Analyst
Josiah Richetti is a Portfolio Analyst who works with the Finance and Investing teams to determine valuations for BFTP and GO Philly Fund investments as well as tracking and analyzing cashflows.
Josiah understands the complexities of working with and valuing early-stage businesses. Josiah has worked with multiple start-ups in financial roles, with responsibilities including creating valuations, conducting industry research, and managing capitalization tables. Prior to moving into finance, Josiah worked in operations and management for nearly eight years at small and large businesses within the hospitality industry.
Josiah holds an MBA in Finance and Project Management from Drexel University and a BS in Wildlife Science from SUNY Environmental Science and Forestry.
josiah.richetti@sep.benfranklin.org