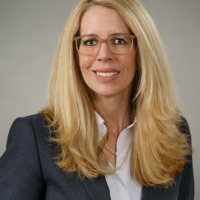 Jennifer Hartt
Managing Director, Healthcare Investment Group
Jennifer Hartt, MS is Managing Director, Healthcare Investment Group
at Ben Franklin. Hartt directs all of Ben Franklin's life sciences related investments in companies with technologies ranging from clinical healthcare IT, medical devices and diagnostics to therapeutics. Hartt has closed over 140 investments totaling some $35M in over 70 companies for Ben Franklin since early 2006. Hartt is highly experienced in both convertible notes and equity investment instruments. In addition, she has negotiated dozens of exits and conversions of debt to equity.
Hartt has prior experience in lab research, clinical settings, and business consulting for small and large companies, technology evaluation and transfer, licensing and equity management. She is involved in regional activities in technology development, education, and commercialization programs such as in being on science curriculum audit and design committees. She is active in evaluating business plans and judging competition entrants. In addition, she has served on funding oversight and investment committees.
Hartt holds a Master's in Biology (with a focus on molecular biology and genetics) and Bachelor's degree in Biology, graduating summa cum laude and Phi Beta Kappa, with both degrees from the University of Pennsylvania.
215-972-6700 x3217
jennifer@sep.benfranklin.org