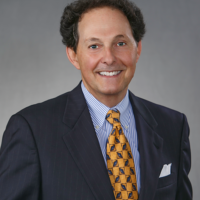 Edmond Ianni
Senior Legal Counsel
Edmond M. Ianni, Senior Legal Counsel, serves as the chief in-house counsel at Ben Franklin. Ed has closed several hundred debt and equity investments, restructurings, workouts, and exits in addition to counseling on various legal, administrative, strategic, financial, regulatory, governance, portfolio and risk management matters across the organization. Prior to Ben Franklin, Ed held leadership positions in the private and public sectors across a broad spectrum, responsible for driving growth, development and strategy. He has structured and closed more than $11.48 billion of financings and other business transactions, has driven growth at investment management businesses responsible for over $32.5 billion of assets and has been a leading advisor to private and public businesses, entrepreneurs, family offices, governments, and nonprofit institutions. 
He has served as the co-lead investment banker in public finance for a Fortune 500 financial institution, Chief Strategy Officer for Millennium, Director of Strategic Development for the State of Delaware DOI, Senior Advisor and Vice President of National Markets and Alliances for a global trust bank and counsel for a Fortune 500 international energy company.  He previously practiced with a Global 10 law firm and has served as Chair of the Delaware State Bar Association Corporate Counsel Section and International Law Section.  Throughout, Ed has been an innovator and thought leader, developing, for example, the first mortgage tax credit certificate program in the country (fostering affordable housing), the first serializable captive enterprise risk management system (widely used by established and startup businesses) and novel blind asset protection and blind charitable trust structures (used in the private and public sectors for ethical governance and charitable advancement).
Ed frequently speaks at professional symposia, industry conferences and before practice groups, including forums of the Center for Community Leadership Development and Entrepreneurship, the World Captive Forum, the American Bar Association, the Society of Financial Service Professionals, the Heckerling Institute, the Society of Security Analysts, the American Bankers Association, the Delaware State Bar Association, Princeton University and others.  Ed has been an expert source for and cited in various media, including CFO, Private Asset Management, MSNBC.com, Atlanta Business Chronicle, The Washington Post, The Boston Globe, Chicago Sun-Times, The Miami Herald, ABCNews.com, CBSNews.com, USATODAY.com, Public Broadcasting (WHYY) Business Report and others.
His articles have appeared in various domestic and international publications, for example, President & CEO, International Business Lawyer, Business Law Today, BusinessWeek, American Banker, Healthcare Reform Magazine, Securities Law Review, Northwestern Journal of International Law & Business, Captive Review, Trusts & Estates, Voluntary Benefits Magazine, Family Office Exchange's FOXConnects, Estate Planning, The Banking Law Journal, Journal of World Trade Law and Captive.com.
A co-founder of the nonprofit Wilmington Rowing Center, Ed has served Big Brothers Big Sisters, the West End Neighborhood House, Salvation Army and other charitable, community, religious and educational institutions.  He has received an Outstanding American Award, the Minority Business Association of Delaware Business Advocate Award, a United Way of Delaware Campaign Award and other honors for his community and charitable service and leadership.  Ed currently serves as President of the Princeton Association of Delaware and on several boards.
Ed is an honors graduate of Princeton University, receiving a Bachelor's degree in three years, rowed for the Tigers' championship crew and served as Editor-in-Chief of a Princeton arts-and-sciences journal.  He earned Bachelor's and Master's degrees with honors in Jurisprudence at Oxford University as a Rotary International Scholar.  He earned a Juris Doctorate in two years from the University of Virginia School of Law.
215-972-6700 x3084
edmond@sep.benfranklin.org