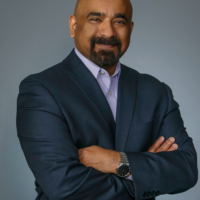 Johnson Eapen
Director, Human Resources & Operations
Eapen Johnson is the Director for Human Resources and Operations, where he's responsible for human resource management, development, and talent management, and employee relations. Eapen's responsibilities also include overseeing administrative functions and operations of the historic headquarters of Ben Franklin.
Prior to joining Ben Franklin, Eapen served as the Chief Human Resources Officer for The American Baptist/Foreign Mission Society where he provided HR services to the headquarters, 33 regional offices and international partners.
Eapen's qualifications include an MBA from Eastern University and an MS in Human Resources from Pittsburg State University. Eapen is a certified SHRM-CP professional, a Predictive Index Practitioner, and a Certified Executive Coach. In his spare time, Eapen enjoys playing his bass, tennis, traveling and spending time with his family.
215-972-6700 x3225
eapen@sep.benfranklin.org