2020 Calendar Year Wrap Up
Information Technology

Healthcare

Physical Sciences
Total Portfolio
211 Companies
Dollars Leveraged by Portfolio
$612 Million
Jobs Created/Retained
338 / 2,556
Social Impact
37 Companies / 74%
Driving Outcomes to Create Lasting Impact: Where We're Looking in 2021
The late former governor Dick Thornburgh shepherded creation of the Ben Franklin partnership nearly 40 years ago as a response to the socioeconomic challenges that Pennsylvania faced in an economy that was transitioning in unprecedented ways. Just as then, Ben Franklin works to drive the real impact beyond innovation—and some key themes now guide us for the road ahead:
Collaboration will turn our region's resilience into greater —and equitable—growth.
In March 2020, the region's leaders rapidly convened to understand the pandemic's effects, collaborating on solutions that resulted in the Chamber, City of Philadelphia, and many regional partners developing great frameworks for response and growth. The four Ben Franklin organizations in Pennsylvania partnered with the PA Department of Community and Economic Development to quickly mobilize $8 million to help our companies manage the pandemic's effects. Many hands working together proved effective.
2020 asked us all to understand if our best intentions were making necessary progress for diverse and equitable economic growth, while focus sharpened on how high growth enterprises can expedite that. Our grant and partnership with Philly Startup Leaders was a response to a community call to action to support underrepresented founders, and a small step forward. The promise of our involvement in initiatives like 1Philadelphia offer us and many other partners the opportunity to align what we each do best to drive the long game for progress. Many hands together must make this happen, too.
Healthcare and innovation are very much "on brand" for Philadelphia.
In 2019, JLL cited Philadelphia's emergence as a "new world city" because of its global influence in healthcare and innovation, bolstered by its concentration in cell and gene therapy. In 2020, by the time we understood what a pandemic was, many of the Ben Franklin companies were already working to fight COVID-19 and its effects. From Biomeme's testing capabilities, to Roundtrip safely getting people to their doctors, our companies gave proof that novel solutions that solve global challenges are borne from our region. We've always known that we've done that – but others are catching on.
The world understands that capital can (and should) drive multiple outcomes.
It seemed like yesterday that we hosted discussions about how the new movement of impact investing had a place in technology and innovation for Philadelphia. Now in 2021, ImpactPHL and ImpactPHL Ventures turn five years old, and nearly 60% of our portfolio is aligned with more than one of the 17 UN Sustainable Development goals. And Ben Franklin—one of the earliest practitioners in this impact universe—nears our 40th anniversary with a mission as relevant as its day one.
---
For our city and region that never stopped changing, we were built for moments like this.
Let's make some new impact together.

Scott Nissenbaum
President & Chief Executive Officer

Charles M. Robins
Board Chair
58%
Social Impact
(124 companies)
22%
Minority-led
(48 companies)
21%
150+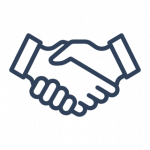 15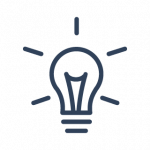 490
New products from portfolio
(2015-2020)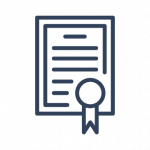 410
Patents/copyrights granted to portfolio
(2015-2020)
Funding in the News
Featured in Philadelphia Inquirer, TechCrunch, Philadelphia Business Journal, Technically Philly, Digital Journal, and more.
Partnerships That Build the Philadelphia Region
Save Our Startups Initiative
$1 million from DCED and $1 million from Ben Franklin, along with contributions from organizations like yours.
---
Save Our Startups Initiative Helps Companies Withstand Pandemic and Develop New Solutions
Through its Save Our Startups initiative (SOS), made possible with support from the Department of Community and Economic Development, Ben Franklin deployed $2 million to 38 early-stage companies in the Philadelphia region between May and June 2020. The funds helped companies withstand the pandemic's effects on their business, and develop new technologies to fight COVID-19 and its indirect effects.
23 companies received zero-interest loans to mitigate the loss of revenues caused by the pandemic, while 15 grants were issued to companies working to improve such conditions as effectiveness of vaccines, PPE device and decontamination manufacturing, remote healthcare, and exchange of safety-related information within residential buildings. The grants were deployed through the research and development partners within Ben Franklin's PRIMA initiative, which is supported by the US Economic Development Administration.
Ben Franklin Commits Grant and Support to Philly Startup Leaders' Founded in Philly Accelerator